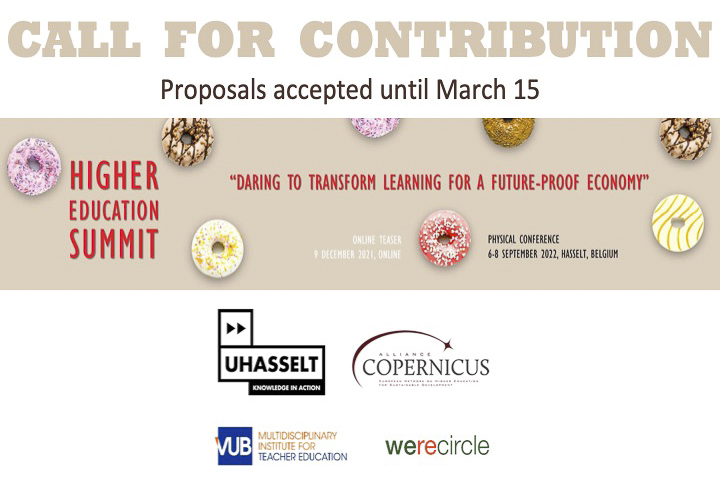 Rethink the role of higher education institutions in shaping the economy.
The Higher Education Summit 2022 aims to bring together those who wish to transform higher education for the benefit of a "safe and just space for humanity" (Raworth, 2017)
Solutions, not problems
Are you a positive changemaker and do you want to contribute to transformation for sustainable development?
Share or co-create solutions in higher education for achieving the sustainable development goals, focusing on one of the following topics:
Rethinking the (economics) curriculum
Moving from learning about to learning for and as sustainability
Co-creative and transformative learning environments
Looking forward to celebrating your wonder!
Proposals are welcome until 15 March 2022. You will know by 29 April 2022 whether your proposal has been accepted.
Your proposal should not exceed 1 A4 page, including references. You may include pictures or other visual representations. You can upload your proposal in pdf-format through the submission portal (click on the button below; upon first entry you need to register). Please see the topics and formats first!
Proposals will be assessed by the scientific committee based on the following principles:
Potential for (societal and/or economic) transformation
Academic or other relevant quality for theory, practice or policy
Thematic relevance
Originality and level of innovativeness
Adequateness of mode of presentation, including the degree of co-creation with the audience