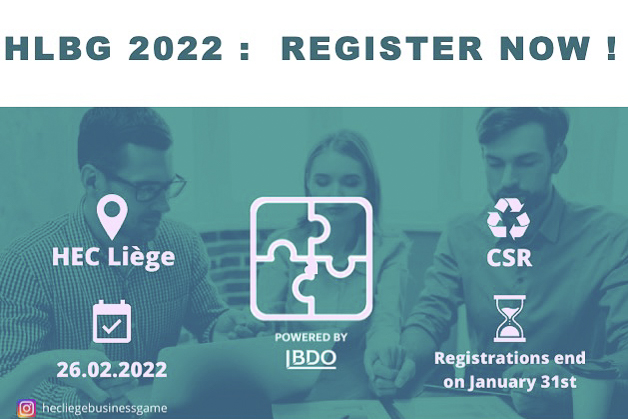 HLBG – 2022 Edition : a student-led initiative, which challenges students
Have you ever wanted to try to use the knowledge you have been studying by solving real-life business problems?
That is exactly the purpose of a Business Game. The principle is simple: teams with strong determination trying to find the best solution to cases presented by partner companies. Don't be scared to sign up. A Business Game is a student-led initiative which challenges students. We know what you are able to do and won't ask you something impossible.
3rd Bachelor and Master students with a background in law, business or engineering are welcome to apply for the HEC Liège Business game. This ensures diversity as heterogeneous teams create stronger dynamics in a group, leading to a higher degree of creativity and information processing. Sign up with a partner and your duo will be paired with another for case resolution.
The Third edition of the HEC Liège Business Game will be held, if possible, on campus on the 26th of February 2022.